our expertise
WORKING TOWARDS A PRESERVATIVE-FREE FUTURE IN HEALTHY, EFFICACIOUS EYE CARE
As experts in Ocular Surface, Lid Hygiene and Glaucoma, we work to protect every cornea, pupil, iris and lens through our family of preservative-free products. And we continue our research into new systems to deliver treatments for the ocular surface. It has been shown that preservatives have harmful effects on the eyelids, the ocular surface and the quality of tears, especially with long-term use. Preservative-free is the future in healthy, efficacious eye care.

Ocular Surface
THEALOZ DUO®
(Trehalose 3%, Sodium Hyaluronate 0.15%)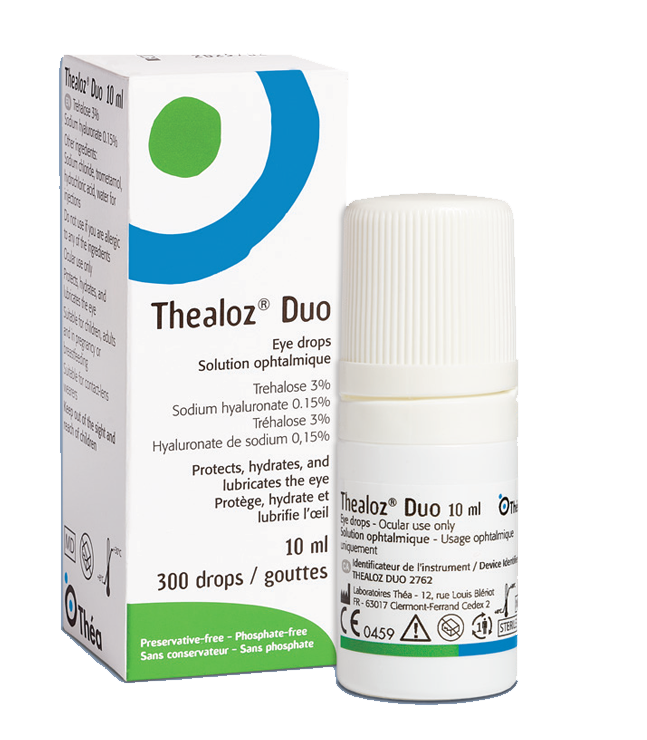 FOR ALL DRY EYE PATIENTS
Thealoz Duo® provides bioprotection and osmotic balance to significantly alleviate dry-eye symptoms and restore the normal ecosystem of the eye. It is hypotonic, compatible with all types of contact lenses, and comes in Théa's unique ABAK® system, calibrated to deliver one drop (30 μL).
CLINICALLY PROVEN
Uniquely formulated from trehalose (3%) and sodium hyaluronate (0.15%), Thealoz Duo® is clinically proven to relieve dry eye:
Stabilizes tear film thickness for 4 hours1
Reduces inflammatory markers2
Restores osmotic balance
Hypotonic
Compatible with all types of contact lenses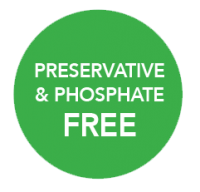 learn more
buy now
THEALOZ DUO® GEL
(Trehalose 3%, Sodium Hyaluronate 0.15%)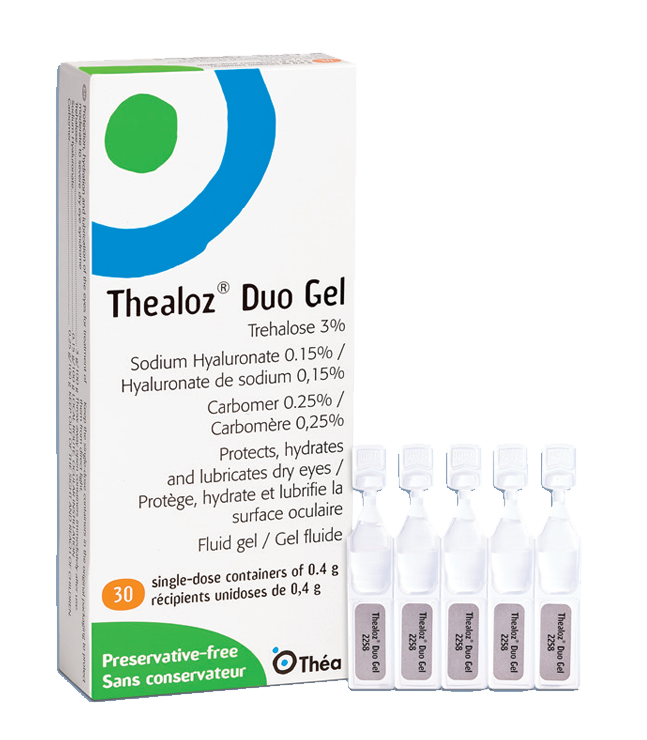 FOR LONGER-LASTING TEAR FILM THICKNESS
Clinically proven, Thealoz Duo® Gel builds on the benefits of Thealoz Duo®, adding carbomer, a polymer that enables longer-acting dispersion of the therapeutic ingredients.
FOR PATIENTS WITH PERSISTENT DRY EYE SYMPTOMS
This gel formula complements Thealoz Duo® for daytime and nighttime use. While compatible with all types of contact lenses, lenses must be removed before use of Thealoz Duo® Gel and should not be reinserted until 30 minutes after use.
Packaged in individual minims, Thealoz Duo® Gel:
Stabilizes tear film thickness for 6 hours3
Demonstrated a statistically significant improvement in tear film stability and ocular discomfort, compared to sodium hyaluronate after cataract surgery4
Restores normal osmotic balance
Provides bioprotection and osmoregulation to relieve dry eyes
Hypotonic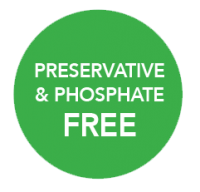 buy now
HYABAK®
(0.15% SODIUM HYALURONATE)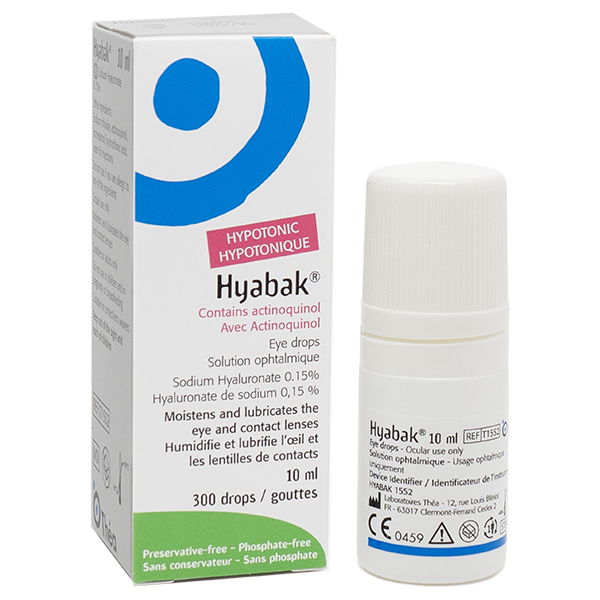 FOR PATIENTS WITH EPISODIC DRY EYE
Hyabak® provides long-lasting hydration for those who suffer from the discomfort of episodic dry eye. It's compatible with all types of contact lenses and comes in Théa's Unique ABAK® system, calibrated to deliver a single drop (30 μL).
Neutralizes the hyperosmolarity of aqueous-deficient or evaporative dry eye
Provides hydration against dry environments and prolonged screen time usage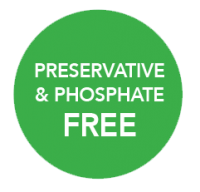 buy now
References:
1. Schmidl D, Unterhuber A, Nepp J, et al. Tear Film Thickness After Treatment With Artificial Tears in Patients With Moderate Dry Eye Disease. 2015;34(4):6. 2. Fariselli Trehalose/hyaluronate eyedrop effects on ocular surface inflammatory markers and mucin expression in dry eye patients 3.Wozniak PA, Schmidl D, Bata AM, et al. Effect of different lubricant eye gels on tear film thickness as measured with ultrahigh-resolution optical coherence tomography. Acta Ophthalmol. 2017;95(4):e307–13. 4. Caretti L et al. Efficacy of carbomer sodium hyaluronate trehalose vs hyaluronic acid to improve tear film instability and ocular surface discomfort after cataract surgery. 2019:13 1157–1163.

Contact our team if you have questions about how we serve the complex needs of eye care professionals as we extend our reach to Canada.
contact us

Partner with people whose unique passions and expertise contribute to every aspect of our mission, improving patient outcomes and changing the future of eye care.
start your journey