our expertise
WORKING TOWARDS A PRESERVATIVE-FREE FUTURE IN HEALTHY, EFFICACIOUS EYE CARE
As experts in Ocular Surface, Lid Hygiene and Glaucoma, we work to protect every cornea, pupil, iris and lens through our family of preservative-free products. And we continue our research into new systems to deliver treatments for the ocular surface. It has been shown that preservatives have harmful effects on the eyelids, the ocular surface and the quality of tears, especially with long-term use. Preservative-free is the future in healthy, efficacious eye care.

Lid Hygiene
BLEPHACLEAN®
Packaged to protect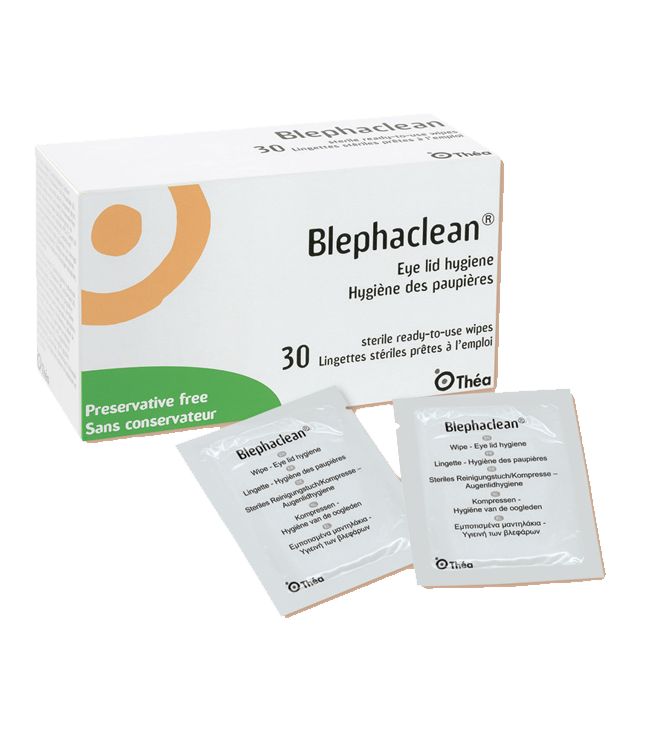 THE ONLY DAILY LID HYGIENE WIPE WITH CLINICALLY PROVEN ANTIMICROBIAL PROPERTIES
Sterile and individually wrapped for protection, Blephaclean® is the only medical-grade gauze lid wipe. Clinical evidence supports its antimicrobial cleansing properties and symptom relief. Safe to use on children as young as 3 months.
With Blephaclean®, natural ingredients, capryloyl glycine, Iris florentina, sodium hyaluronate and Centella asiatica come together on high-quality, medical-grade gauze to safely cleanse, moisturize, and regenerate.
UNIQUELY FORMULATED FOR EFFECTIVE DAILY LID HYGIENE
PROVEN ANTIMICROBIAL ACTION
Blephaclean® reduced bacteria on the eyelid by 63% after 5 days of twice daily treatment1
RESULTS PATIENTS CAN FEEL
Blephaclean® was shown to reduce symptoms2
No Preservative • No Phosphate • No Perfume • No Paraben
Blephagel® Duo
Soothes and cools ocular fatigue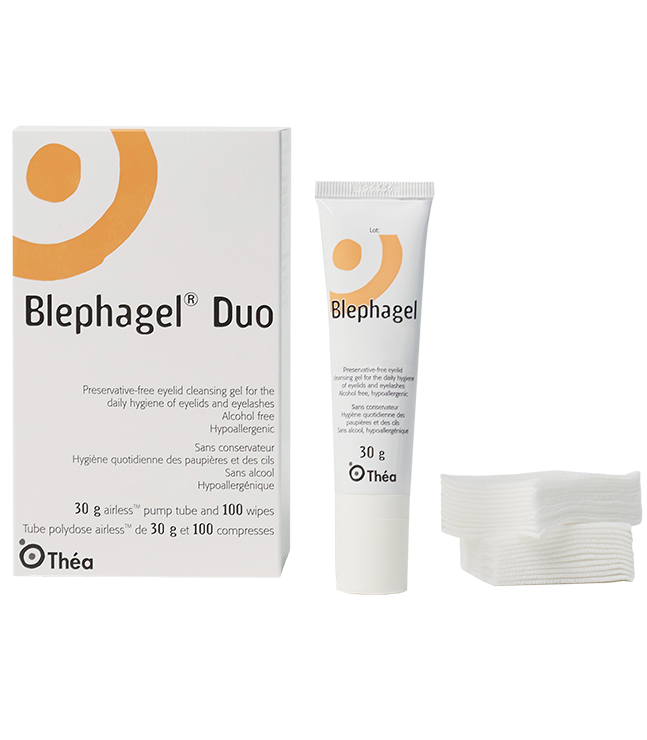 Soothing & cooling gel for daily lid hygiene of sensitive eyelids and eyelashes. BlephaGel® Duo is a gentle hypoallergenic gel providing a calming sensation. Each pack contains 100 gauze pads and an easy-to-use tube providing a calibrated dose of Blephagel® Duo each use.
References:
1. Peral A, Alonso J, García-García C, et al. Importance of Lid Hygiene Before Ocular Surgery: Qualitative and Quantitative Analysis of Eyelid and Conjunctiva Microbiota. Eye & Contact Lens: Science & Clinical Practice. 2016;42(6):366–70. 2. Guillon M, Maissa C, Wong S. Symptomatic Relief Associated With Eyelid Hygiene in Anterior Blepharitis and MGD. Eye & Contact Lens: Science & Clinical Practice. 2012;38(5):306–12.

Contact our team if you have questions about how we serve the complex needs of eye care professionals as we extend our reach to Canada.
contact us

Partner with people whose unique passions and expertise contribute to every aspect of our mission, improving patient outcomes and changing the future of eye care.
start your journey